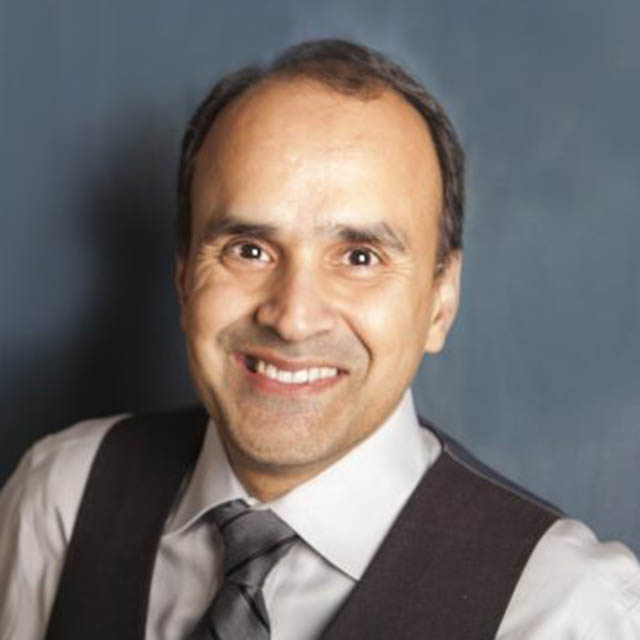 Shahid N. Shah, MSc
Netspective Communications LLC, Landover, Maryland
Shahid Shah is an internationally recognized and influential healthcare IT thought leader and multiple patent awardee who is known as "The Healthcare IT Guy'' across the Internet. He is a serial entrepreneur and technology strategy advisor to many federal agencies and winner of Federal Computer Week's coveted "Fed 100″ award given to IT experts that have made a big impact on the US government.

These days, as publisher of Medigy.com, he's focused on trying to figure out how transparent, crowd-sourced, and credentialed peer reviews can separate real healthcare innovations from marginal or fake ones. Medigy.com is an effort to bring some of the transparency we have seen in online product reviews to medical device, digital health, and life sciences innovation. At its best, Medigy can help identify innovations worth investing in…or innovations that are not likely to produce the outcomes we desire.

In the past Shahid has architected and built multiple clinical solutions over his almost 30-year career. He helped design and deploy electronic health record solutions across thousands of sites for the American Red Cross. He is a serial entrepreneur who has cofounded and exited three Electronic Health Records companies focused on digital front door, patient engagement, and remote patient monitoring. He's designed large medical professional collaboration sites and, as an ex-CTO for CardinalHealth's CTS medical devices division (now part of Becton Dickinson), he helped design advanced clinical interfaces for hospital based medical devices. Shahid also has served as a senior technology strategy advisor to NIH's and TATRC's SBIR/STTR program helping startups commercialize their healthcare applications.

For the past 32+ years Shahid has held the positions of CEO, CTO, VP of Technology, Chief Software Architect, or Enterprise Architect at large enterprises. His technology expertise includes AI, machine learning, conversational user experiences, service-oriented and event modeling architectures, and trust networks backed by immutable databases and blockchain. His healthcare focus starts with an emphasis on e-health, EMRs, HL7/FHIR-based data integration, and legacy modernization but his passions also include innovation evaluation, tech due diligence, real world evidence collection, and clinical trial design.