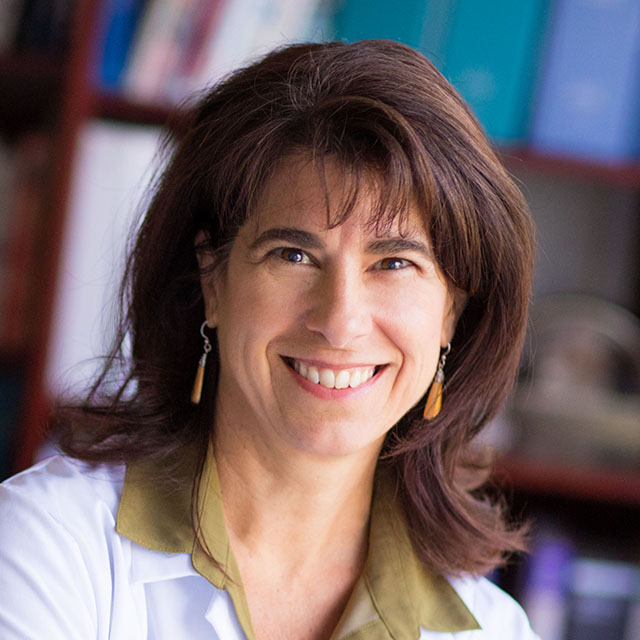 Athena Philis-Tsimikas, MD
Scripps Health, San Diego, California
Athena Philis-Tsimikas, MD is the Corporate Vice President of the Scripps Whittier Diabetes Institute at Scripps Health and the Director of Community Engagement for the Clinical Translational Science Award, housed at Scripps Research Translational Institute in San Diego, California (1UL1 TR002550-03, Topol PI). With over 25 years of experience, she has served as a member of the Scripps Clinic Medical Group in the Division of Endocrinology and Diabetes and leads the Diabetes Care Line for Scripps Health which creates programs, conducts research and delivers diabetes services across five Scripps hospitals, twenty five outpatient facilities and the community. She is board certified in the subspecialty of Diabetes and Endocrinology and is an Associate Clinical Professor of Medicine at UCSD's Division of Endocrinology and Metabolism. She is a leader of the innovative Project Dulce and Dulce Digital program which cares for underserved populations with diabetes. Dr. Philis-Tsimikas and Scripps Whittier Diabetes Institute are actively promoting participation of health centers in community-based clinical research with a focus on integrating digital technologies to improve diabetes care in the ambulatory and hospital setting.
Dr. Philis-Tsimikas enjoys traveling, biking and harvesting olives to make extra virgin olive oil in Greece.
Contributions to science:
1. Development of alternative, team-based care management programs for diverse patient populations. Together with regional community health centers, we conducted a randomized controlled trial documenting the effectiveness of team-based nurse care management, peer education and support component of the culturally appropriate Project Dulce team-based diabetes care model in improving clinical outcomes in Latinos with diabetes (R18 DK070666, Philis-Tsimikas). We also adapted the Diabetes Prevention Program lifestyle intervention curriculum into an effective and acceptable approach for Latina mothers with a history of gestational diabetes (UL1 RR025774, Topol, PI).
2. Evaluating telemedicine approaches to care and self-management education. Our Dulce Digital research demonstrates the potential for alternative, technology-based DSME approaches to improve outcomes in hard-to-reach patients (R01DK112322-04, Philis-Tsimikas-Gallo, MPI). We are testing CGM in a hospital setting (NCT0197468, Philis-Tsimikas PI).
3. Oversight of the Diabetes Clinical Trials program for Scripps Health and Scripps Clinic Medical Group. Over the last 20 years our team has explored and conducted research of new diabetes agents and technology to further advance the care of individuals with type 1 and 2 diabetes, NASH and obesity. Our team of six research coordinators and assistants have conducted over 100 sponsored clinical trials at our main research site.
4. Establishing a systemwide glucose management system for a large community-based integrated health care system. Our research teams have focused on building teams, behavioral health interventions and education programs to improve the quality of care in the ambulatory setting and reduce hospital length of stay (R01NR015754-05, Philis-Tsimikas-Gallo MPI; 1R18DK104250-04, Philis-Tsimikas/Gallo MPI; 1R01DK127491-01, Fortmann-Philis-Tsimikas MPI).
5. Assessing healthcare impact on costs in the diabetes population.
Recent presentations:
1. The Use of Continuous Glucose Monitoring in Type 2 Diabetes Mellitus—Is There Value? Invited Speaker Debate at the 80th Scientific Sessions, American Diabetes Association, June 2020
2. Improving Population Health in Underserved Communities with Type 2 Diabetes, Invited Speaker, at the 80th Scientific Sessions, American Diabetes Association, June 2020
3. Digital Interventions for High-Risk Underserved Populations with Diabetes and Pre-Diabetes, NIH Obesity Task Force webinar-Panelist, May 2020
4. Athena Philis-Tsimikas, MD: Guest Editor, Realizing Better Diabetes Outcomes Through a Diabetes Data Revolution. Diabetes Spectr. 2019;32(4):293. PMID: 31798284.
Complete List of Peer-Reviewed Publications Available at:
https://pubmed.ncbi.nlm.nih.gov/?term=philis-tsimikas+a