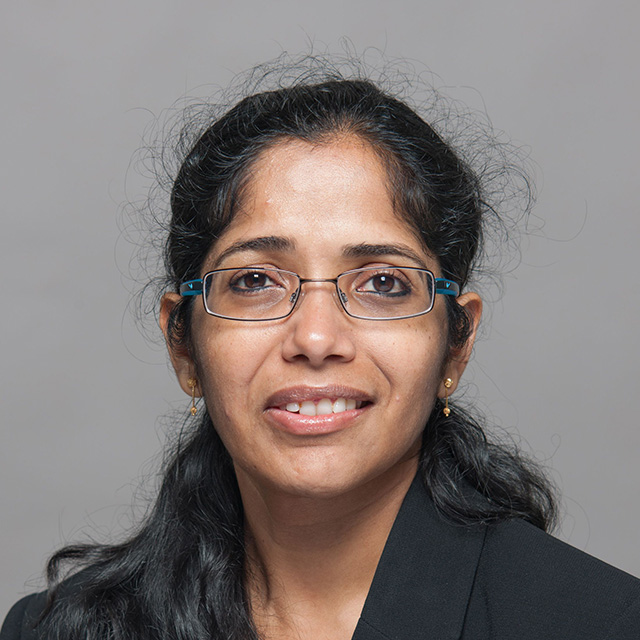 Anuradha Godavarty, PhD
Florida International University, Miami, Florida
Dr. Godavarty received a Ph.D. in Chemical Engineering from Texas A&M University and worked as a Post-Doctoral Associate in the Department of Computer Science, University of Vermont. Currently, she is a tenured Associate Professor in the Department of Biomedical Engineering at Florida International University. Her research interests are in developing low-cost, portable near infrared optical imaging technologies and applying them for wound care monitoring and cancer therapeutics. Dr. Godavarty has won the Coulter Translational Research Career Award in 2009 and Miami Chamber of Commerce's Health Care Hero Award in biomedical category in 2012. Her research has been funded by various federal and state agencies, including NIH, DoD, NSF, American Cancer Society, Canary Foundation, W. H. Coulter Foundation, and Florida Department of Health. Dr. Godavarty has filed several patents (14 in total and 9 issued to date) related to her hand-held optical imaging technology, in USA, Europe, and India.