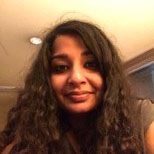 Nisha Subramanian, MBA
McKinsey & Company, Summit, New Jersey
Nisha Subramanian is an Partner in McKinsey's New Jersey Office.

Since joining in 2008, Nisha has gained deep expertise in various areas of the Pharma industry, with specific focus on commercial, digital and analytics areas across the US, Europe and Emerging Markets. She leads McKinsey's thinking on Patient Engagement and has led several engagements on patient insights and adherence across different therapy areas. She also co-leads McKinsey's Commercial Analytics service line in the US for Pharmaceuticals where the team is developing a wave of analytical applications to deepen patient and customer insights leveraging new and emerging data sources.

Nisha holds a MBA from the Indian Institute of Management (Ahmedabad, India) and prior to that holds, a Bachelor of Technology in Chemical Engineering from Anna University, India.