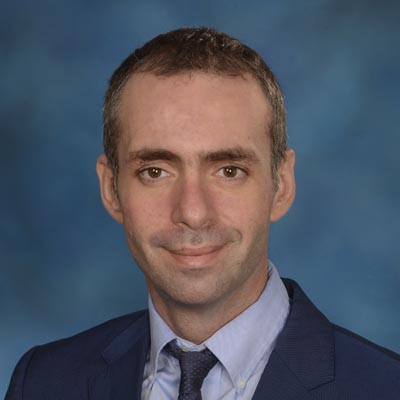 Elias Spanakis, MD
University of Maryland, Baltimore, MD
Dr. Elias Spanakis is currently an assistant professor of medicine at the University of Maryland School of Medicine and a staff physician at the Baltimore VA Medical Center, after completing his endocrinology fellowship at Johns Hopkins hospital. He received his medical degree from the Democritus University of Thrace, Greece.
His research focuses on using novel technologies to improve the safety and the quality of care in the inpatient setting, with a goal to reduce morbidity and mortality among hospitalized patients with diabetes mellitus. One of his main research projects is to evaluate whether implementation of CGM devices in the hospital combined with software applications can decrease inpatient hypoglycemia and improve clinical outcomes.