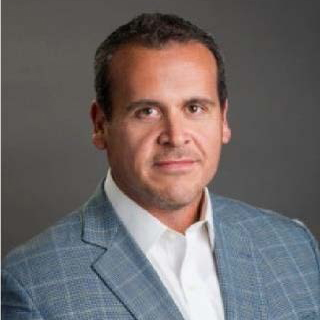 Alejandro Galindo, MS, MBA
Vice President and President of Advanced Insulin Management, Medtronic, Northridge, California
Alejandro Galindo is Vice President and President of the Advanced Insulin Management (AIM) business unit within the Diabetes Group at Medtronic. As head of the global AIM business,
Alejandro drives the development of innovations focused on serving patients in need of insulin pump therapy. This includes driving increased automation to our pump platforms to maximize the time people are within a set target glucose range, and ultimately work to develop a fully automated, closed loop system.
Alejandro joined Medtronic after 20 years at General Electric, where he most recently served as General Manager, Emerging Markets, Healthcare Systems. In that position, he led a global cross-functional organization to deliver on key customer and business imperatives around portfolio management, financial performance, market penetration and customer satisfaction.
Alejandro earned an MBA and Master's degree in Finance from Indiana University, as well as a Bachelor of Science degree in Industrial and Systems Engineering from Monterrey Tech. He also completed GE Leadership programs for Experienced Leaders, Innovation & Growth, Experienced Finance, as well as advanced coursework in Six Sigma and Lean Manufacturing.