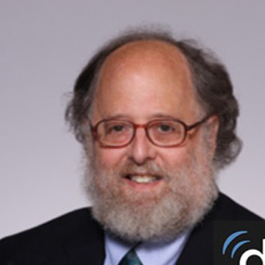 Robert Cohen, MD
Univerisity of Cincinnati, Cincinnati, Ohio

Dr Robert Cohen is Professor of Medicine in the Division of Endocrinology, Department of Medicine at the University of Cincinnati and the Cincinnati Veterans Affairs Medical Center in Ohio where he has been since 1985.  He is a native of Washington DC, graduate of Amherst College and the University Of Rochester School Of Medicine and did internal medicine residency at Rush Medical Center in Chicago. He completed his Endocrinology fellowship at the University of Chicago where his research training focused on the measurement and physiology of proinsulin when recombinant proinsulin first became available.
As a clinical translational investigator, his research focus has been on diabetes, for the last 25 years focusing on issues related to preventing complications, and more recently on the physiology underlying mismatches between hemoglobin A1c and blood glucose that are thought to interfere with preventing both hypoglycemia and weight gain on the one hand and vascular complications on the other.  He defined a measure called the glycation gap in 2003 which represents a way to quantify mismatches between glucose-dependent processes integrated over time in 2 different physiologic compartments, the red cell space and the plasma space.   He and his colleagues Drs Robert Franco, Clinton Joiner, Christopher Lindsell, Eric Smith and Charles Quinn are known for two definitive techniques for measurement of red blood cell lifespan and applying these to understanding variation in the HbA1c-mean blood glucose relationship in diabetes but along the way they have also been useful in studies on sickle cell disease as well.  The more recent technique relying upon feeding subjects a stable isotope precursor of heme is readily adaptable to multi-center studies.
In addition to the HbA1c work, he is a clinical investigator participating in National Institutes of Health multi-center trials, including the ACCORD Trial and the ACCORDION follow-on and currently the GRADE Study.