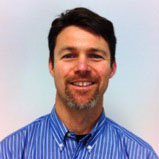 Robert Cargill, PhD
Pacific Diabetes Technology, Portland, Oregon
Bob is the President and CEO of PDT. He holds undergraduate degrees in electrical engineering and biochemistry and a PhD in molecular biology and neuroscience. In his prior semiconductor industry experience at Maxim Integrated Products, he introduced a family of cable modem amplifiers as well as three families of ISM-band wireless transceivers, launching two successful product lines. He performed project management, product definition, circuit design and simulation, mask design, laboratory characterization, and production test.

Seeking opportunities to commercialize biotech intellectual property, he earned a certificate in Technology Entrepreneurship from a joint OHSU/University of Portland business training program. Working with Ken Ward, he co-founded PDT. Bob also serves as a senior electrical engineer and is principal investigator for two PDT federal grants.