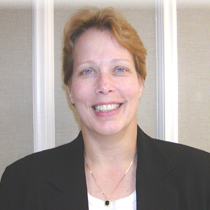 Deanna Bogner, MT (ASCP)
Baptist Health System, San Antonio, Texas
Deanna Bogner is a Regional Point of Care Testing coordinator (POCC) in a 6 hospital system in San Antonio, Texas. Deanna has been a POCC for over 22 years. In this time, Deanna has supervised an estimated 12M glucose tests and has trained over 25,000 operators. Deanna has 5 publications and 25 presentations and has written Web Based Curriculum for Medical Technologists. She was the recipient of the Point of Care Testing Coordinator of the Year award from American Association of Clinical Chemists (AACC) in 2003 and president of the Southwest Regional Point of Care Coordinator Group in 2011-2012.